Canada PM Won't Accept US Rejection of Keystone XL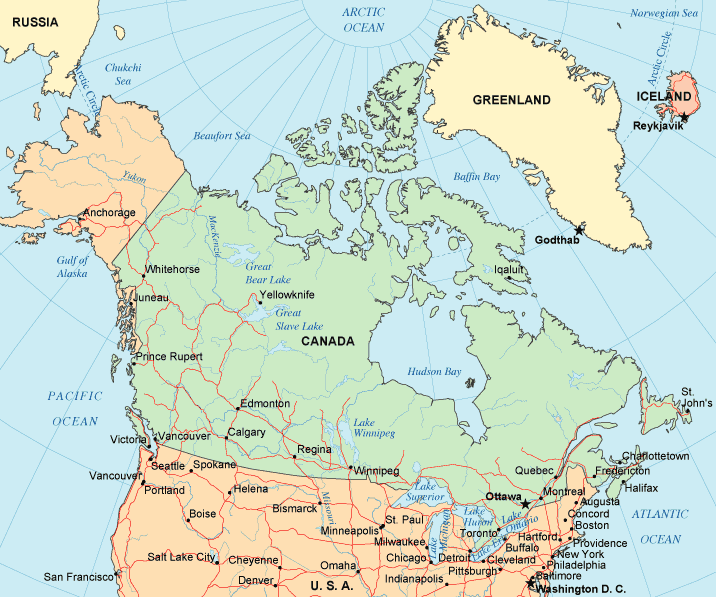 Statoil said it may not be able to return to the region to drill more wells until 2015 because of rig availability; as rival drillers move in, it will be harder to get hold of the labour and winterized rigs essential to operate in the North Atlantic. "A discovery like this, which is the biggest in the world since 2010, will raise some attention. We are a little bit ahead of the game but expect increased competition," said Geir Richardson, vice president of Statoil Canada Exploration. The state-owned Norwegian company is developing the field in a joint venture with Canadian partner Husky Energy Inc, which owns 35 percent of the field. U.S. oil based Chevron is already drilling its third exploration well in the Orphan basin, roughly 50 km northeast of the Flemish Pass, although a company spokesman said Chevron plans to keep the results confidential. Royal Dutch Shell, meanwhile, spent has C$970 ($940) million acquiring exploration rights on four parcels of land off the southwest shore of the province of Nova Scotia. The company shot three-dimensional azimuth seismic in the area over the summer, the first time such technology had been used in Canada, a Shell spokesman said. Newfoundland and Labrador's Department of Natural Resources said geoscience data indicates a further 6 billion barrels of potential oil reserves remain undiscovered, in addition to the 3 billion barrels already found in the province's waters, while the government of Nova Scotia said it has 8 billion barrels of oil potential offshore. Typically oil fields are only able to pump a third or less of total reserves. While that may appear paltry to Alberta's vast oil sands, where output is expected to hit 5.2 million barrels a day by 2030, it also offers some advantages: Offshore production neatly sidesteps the issue of congested pipelines in landlocked Alberta that have driven down the price of oil sands crude, and provides easy access to markets in Europe and India. "It's an escape hatch for companies producing in Canada," Gheit added. ICEBERG ALLEY It isn't without challenges, however, primarily rig availability and harsh environmental conditions.
The long-delayed project carrying oil from Canada's oil sands needs approval from the U.S. State Department, and Harper's remarks are some of his strongest to date. "My view is that you don't take no for an answer," Harper said. "We haven't had that but if we were to get that it won't be final. This won't be final until it's approved and we will keep pushing forward." Harper, who made the remarks at a Canadian American Business Council event, said he's been in regular contact with President Barack Obama. Harper said it will create 40,000 jobs in the U.S. "The logic behind this project is simply overwhelming," the prime minister said. Harper said politics has cast doubt on whether the pipeline will be approved but said he's optimistic it will be approved. "Ultimately, over time, bad politics make bad policy," he said. "The president has always assured me that he will a make decision that's in what he believes is in the best interests of the United States based on the facts. I think the facts are clear." The Obama administration is considering whether to approve the pipeline, which would carry 800,000 barrels of oil a day from Alberta across six U.S. states to the Texas Gulf Coast. A decision late this year or early next year. Republicans, and business and labor groups, have urged the Obama administration to approve the pipeline as a source of much-needed jobs and a step toward North American energy independence. Environmental groups have been pressuring President Barack Obama to reject the pipeline, saying it would carry "dirty oil" that contributes to global warming.
Canada's info czar warns against federal government's new obstructive tactics
While Flato said there were different projections about the impacts of carbon emissions in the atmosphere, he also praised the IPCC process, noting that its mandate was to take a collection of different scientific research and reach a consensus. aOur (Environment Canada) model, in isolation, produces results that are in roughly the two-degree warming range in the mid-century,a he said, describing Environment Canadaas computer modelling centre as a world-class facility. aBut if you look at all the models together, which is the important thing to do, there is a range and that range is important.a Flato, a scientist and manager at the Canadian Centre for Climate Modelling and Analysis in Victoria, B.C., explained that this approach allowed the IPCC to clearly identify areas where the science is not settled, and clearly state the areas of consensus. Flato also noted that the assessment report of the IPCC demonstrates progress in research identifying the links between specific levels of carbon emissions from human activity and the resulting temperature levels. This could provide governments with information to help them decide how much fossil fuel, such as oil or coal, should be left in the ground and what will happen to temperatures if the energy is consumed. aThatas a new concept and a new result and itas described in this report,a said Flato. aAnd that does provide a way to very simply look at the amount of emissions that could be accepted by the atmosphere for any particularly temperature level.a The panel said greenhouse gas emissions in the atmosphere had reached alevels unprecedented in at least 800,000 yearsa and that it was aextremely likely that human influence has been the dominant cause of the observed warming since the mid-20th century.a The report defines aextremely likelya to mean at least 95-per-cent certainty. The IPCC also addressed concerns about an apparent ahiatusa of observed warming over the past 15 years, noting that the long-term trends still show progressive warming over the past three decades and that global warming is aunequivocal.a Environment Canada research scientist Xuebin Zhang said in a conference call organized by a non-profit Canadian-based public policy group that evidence is also increasing that links specific trends to climate change, such as warming temperatures in the air and water. Graham Cogley, a professor emeritus of geography from Trent University in Peterborough, Ont., noted that the latest assessment confirms research that 93 per cent of excess heat in the planetas climate system is being absorbed by oceans, about three per cent goes into melting ice, another three per cent into the ground and only one per cent ends up in the atmosphere. aSo when we talk about global warming as scientists and as a community of citizens, (and focus on air temperatures) weare making a fuss about what is really just a side show,a he said. aNearly of all of what we have done has gone into the oceans a and the oceans are going to hit back.a He said this excess heat means that sea levels will continue to rise for a staggering 2,000 years because the oceans take that long to respond to changing conditions.A A number of international leaders, including U.S.
Environment Canada predicts two degrees of warming by 2050
"This type of case is not rare," Legault said. Her remarks came during the annual Right to Know Week, a global event promoting government transparency. Related Ottawa-based conferences and meetings have been open, but Thursday's session at Library and Archives Canada was closed to the public and media. A copy of Legault's speaking notes was obtained by The Canadian Press. The speech noted that the number of complaints to her office is up by 35 per cent in the first five months of 2013-2014 compared with the same period last year, to almost 1,000. There has also been a 34 per cent increase in complaints where a department has responded with "no record exists." The Access to Information Act came into force in 1983, and now attracts well over 30,000 requests each year. Although originally envisioned as a tool for citizens to hold governments accountable, the Act now is mostly used by businesses and lawyers to further commercial or client interests. Canada, once a global leader in freedom-of-information, now is regarded as a laggard, with a badly outdated and poorly administered law born in the pre-Internet era. This fall, Legault is set to table a potentially damaging report on political interference at the Public Works Department. The inquiry stems from an incident in 2009 when a political aid to the Public Works minister ordered documents withheld from The Canadian Press, which had requested them. The aid, Sebastien Togneri, later resigned and was the subject of a scathing report by Legault, who ruled he had no legal authority to prevent disclosure. The RCMP reviewed the case and declined to lay charges.